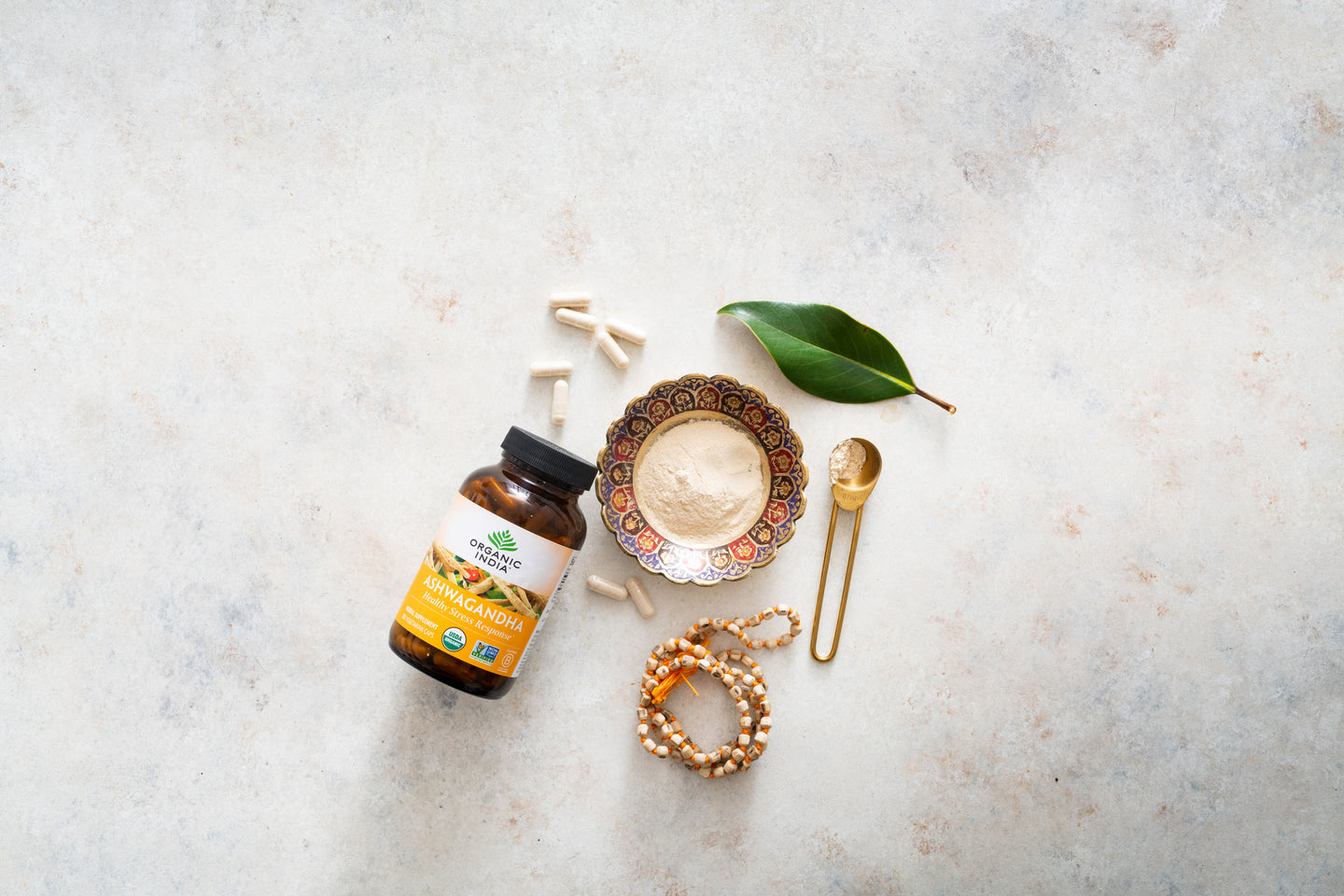 Ashwagandha Benefits
1
Stress Relieving
As an adaptogen, Ashwagandha supports the body and mind's healthy response to physical, energetic and spiritual stress.
2
Sleep Quality
Supports restful sleep without sedating.
3
Energy & Vitality
Supports balanced energy for sustained endurance and stamina by day.
4
Cognitive Support
Ashwagandha is a rasayana herb, specifically in the medyha subgroup, which refers to mind, mental acuity, intellect and memory.
5
Adrenal Function
Nourishes and supports steady release of hormones from the adrenal glands for all day balance.
Ashwagandha: Natures Answer to Stress?
Across the deserts, plains, and mountains of northern India, an herb has been gathered for more than 6,000 years to be used in cooking, religious rituals, and in Ayurvedic medicine. Most commonly referred to as Ashwagandha, or sometimes "winter cherry," it is still a mainstay today, prized by those who adhere to the principles of traditional Indian medicine linking mind, body, and spirit.
Read More