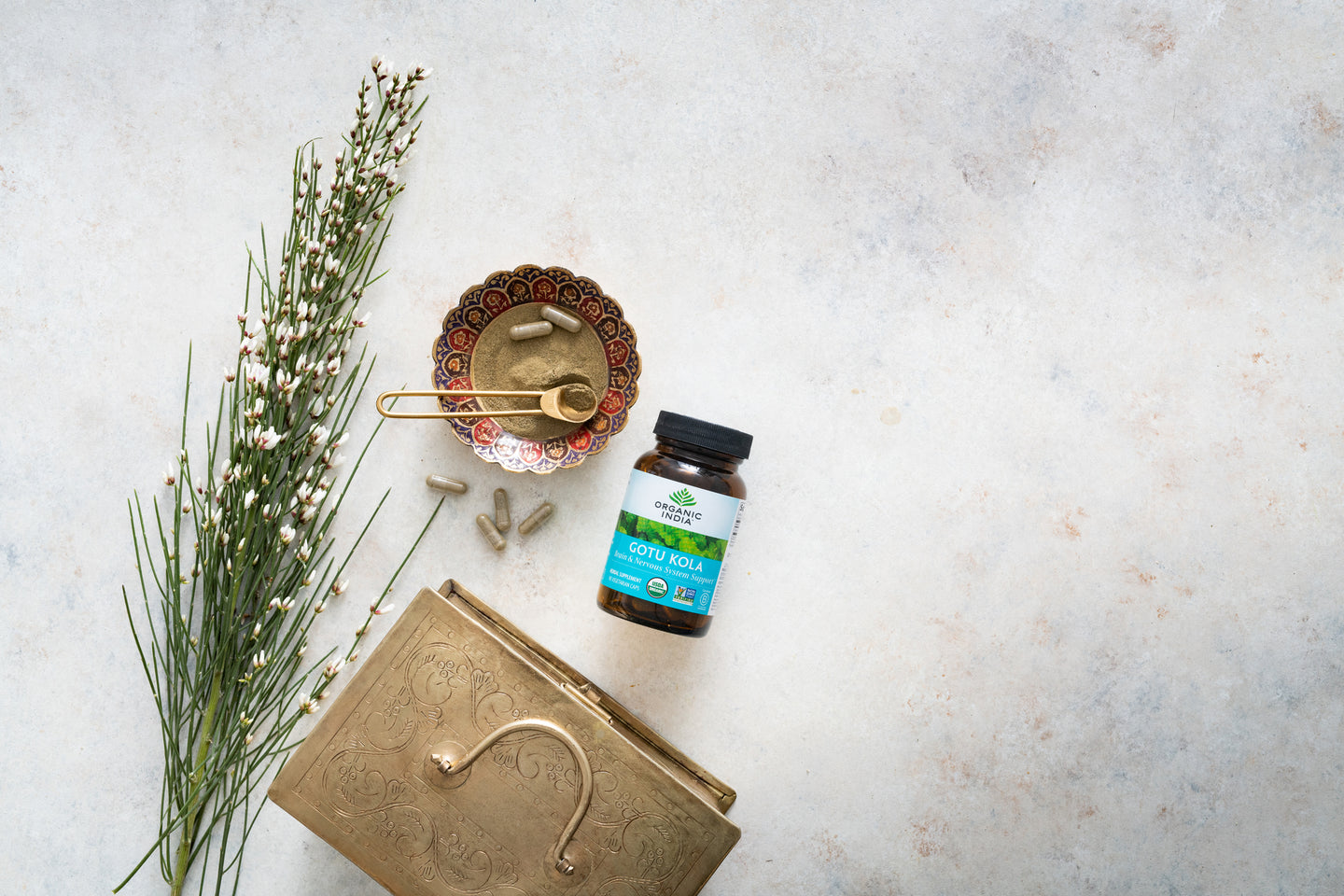 Gotu Kola Benefits
1
Brain Support
Gotu Kola has been used for centuries as a tonic for overall brain and nervous system support.
2
Clean Energy
Gotu kola is found to encourage healthy energy levels by regulating blood flow.
3
Balance
Used in Ayurvedic systems to promote the balance of all three doshas— Kapha, Pitta, and Vata.
4
Stress Relieving
The Gotu Kola herb has long been prized by students and yogis for its calming support of the nervous system.
Gotu Kola: An Ayurvedic Gem for Mind, Body, and Soul
Ayurveda reaches back to the period of the Indus Valley civilization, about 3000 B.C.E., and has been passed down as a healing system through generations in the tradition of other teachings, such as among the Vedas of ancient India. Still, modern-day scientific research has yet to catch up with what has been known to sages and vaidyas, whose focus has been on the healing benefits of nature's multitudinous remedies.
Among the thousands of plant species native to the vast territory of India, gotu kola stands out as being significantly useful in a wide array of applications, especially regarding brain and nerve activity. Its benefits are legendary, and researchers are continuing to elucidate how and why gotu kola is so special.
Read More