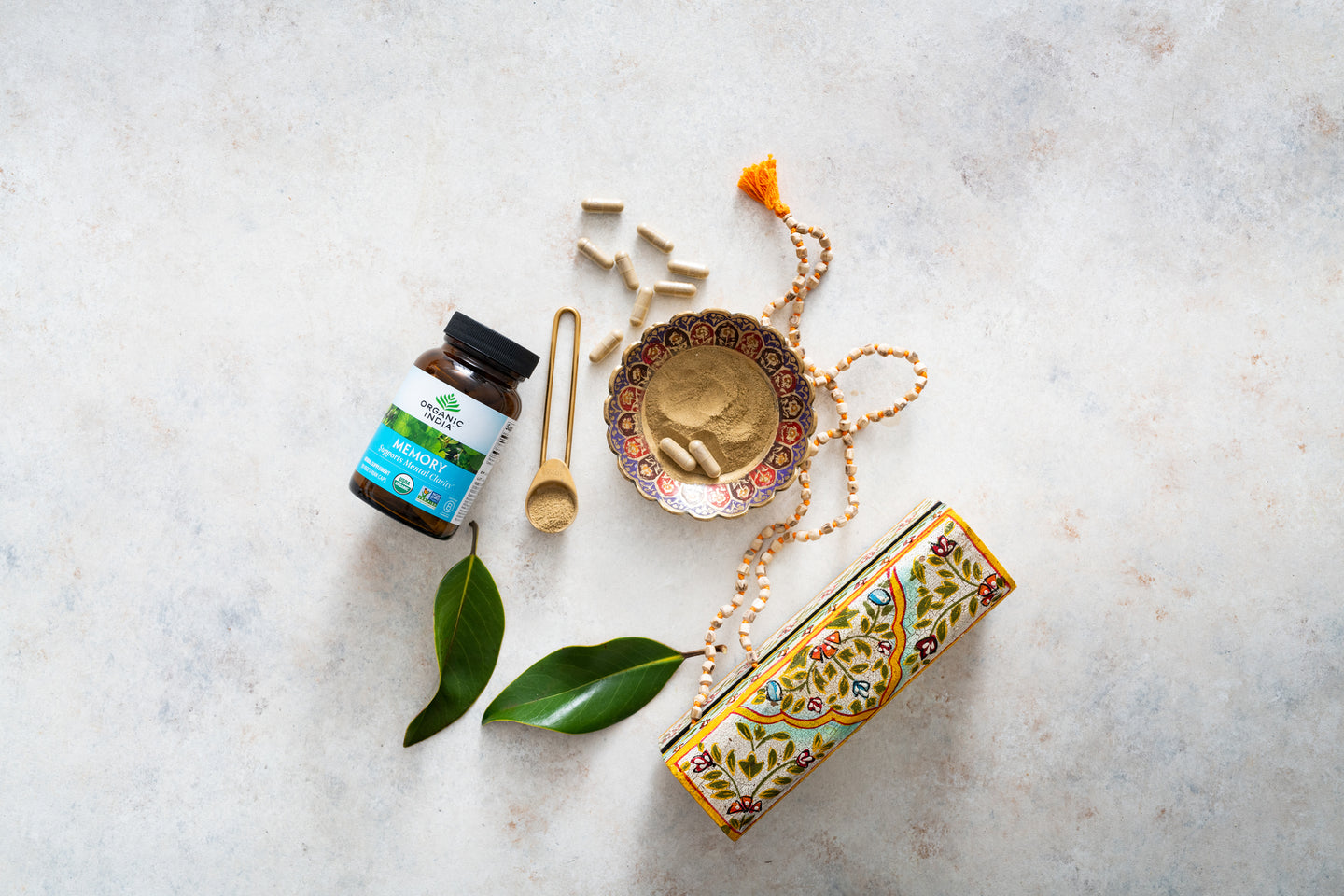 Memory Benefits
1
Cognitive Function
Contains Gotu Kola, a nootropic herb used for centuries as a tonic for overall brain and nervous system support.
2
Mental Clarity
Bacopa is a nootropic that helps promote mental clarity and alertness.
3
Stress Relief
Gotu Kola has long been prized by students and yogis for its calming support of the nervous system.
4
Rejuvenation
The ancient Vedics classified Bacopa as a "Medya Rasayana," or "rejuvenator of the intellect."
Natural Remedies for Enhancing Focus, Concentration and Memory
Our common inheritance in this busy, active, and overwhelming world is that stress finds a way to transform mental strain into physical health issues. Ayurvedic practitioner Mike Dhaliwal explains that stress and its relationship to the body are concerned with ojas — the source of vitality and immunity that provides a sense of health and well-being.
Read More