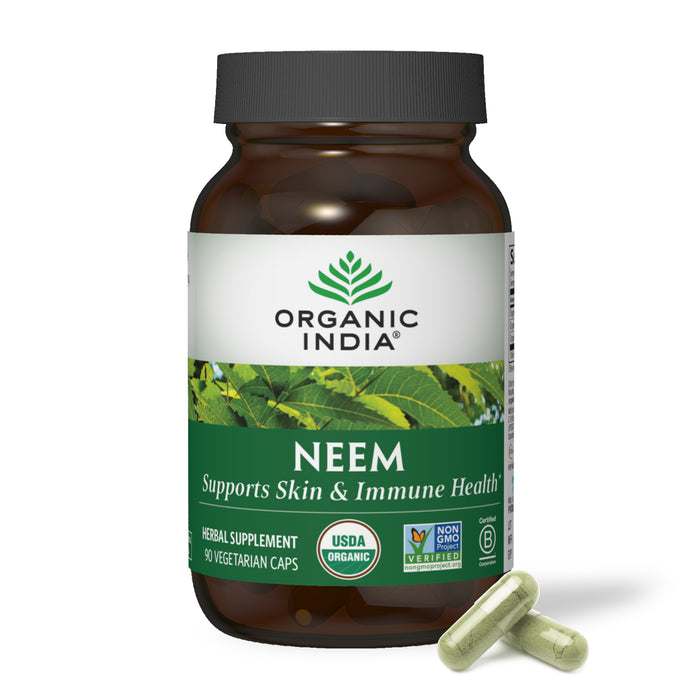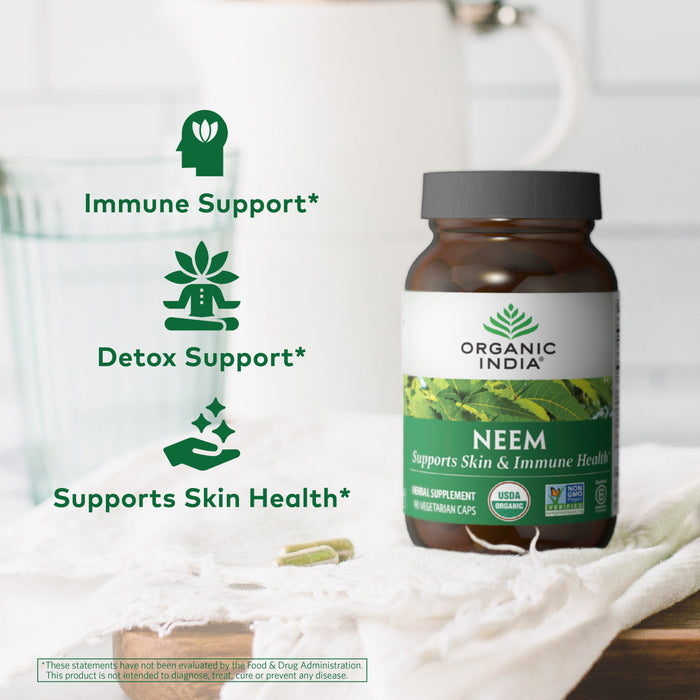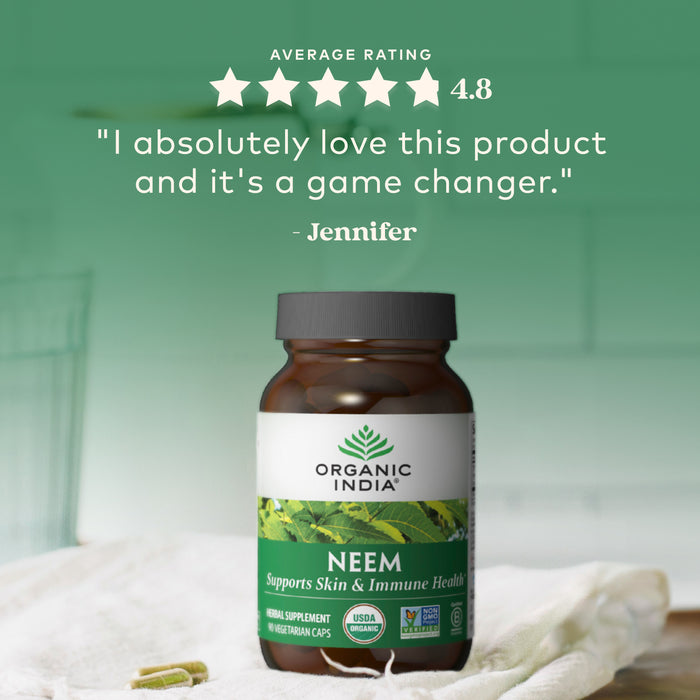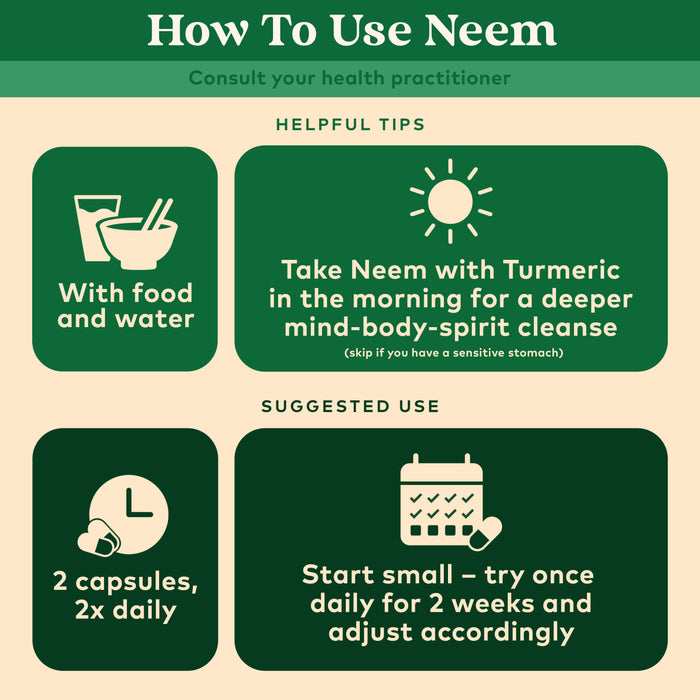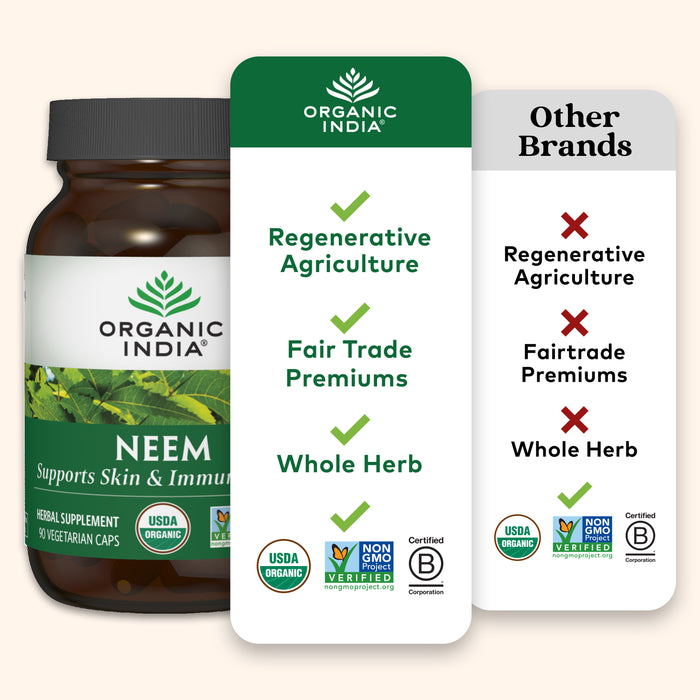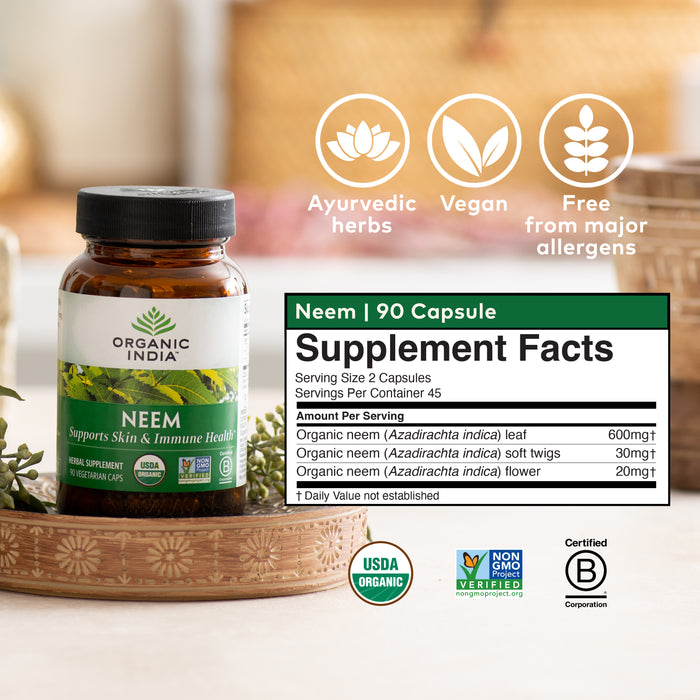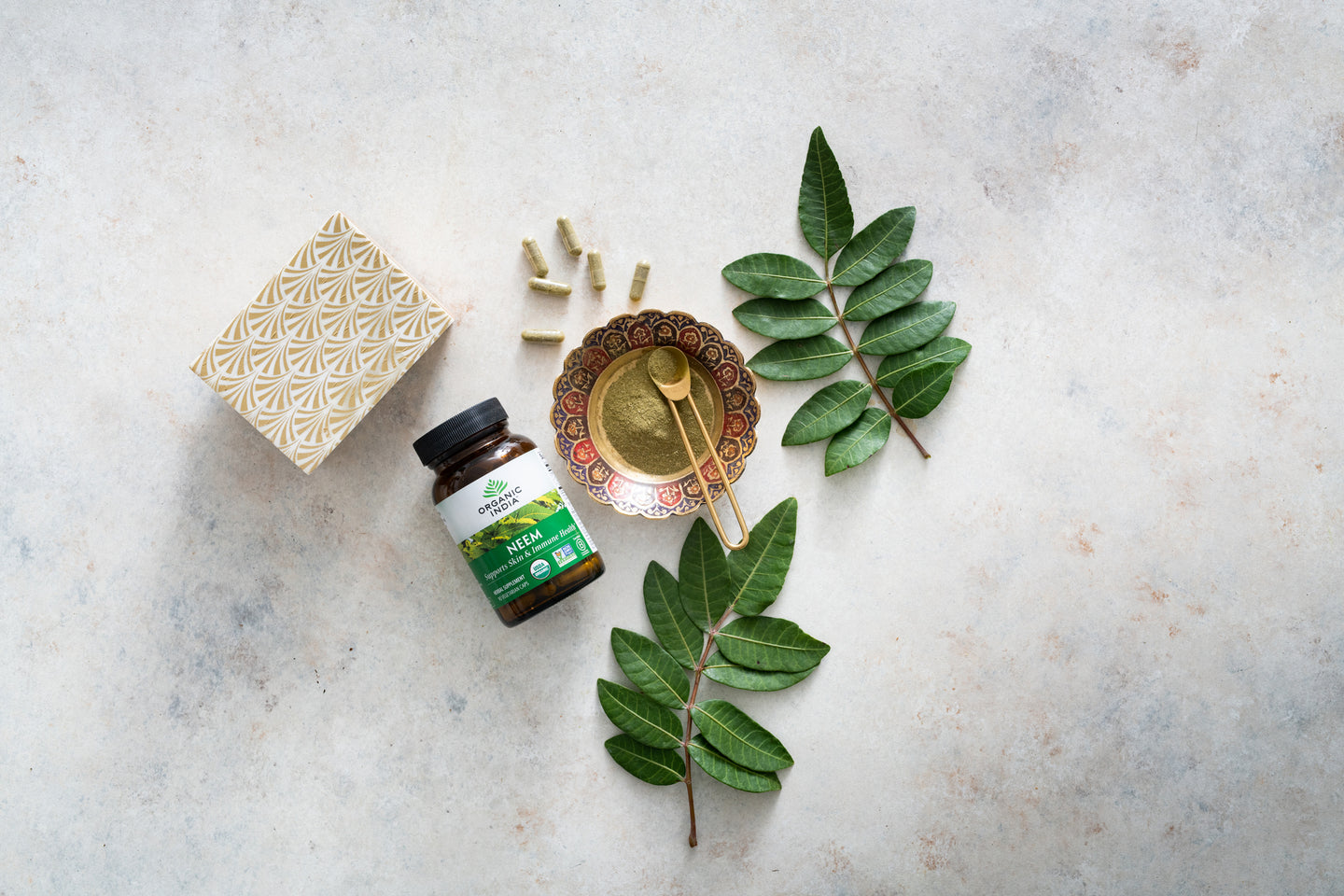 Neem Benefits
1
Immunity
Neem is an immunomodulator that supports healthy immune system function.
2
Detoxification
A bitter herb that contains antioxidants to help cleanse the blood and detoxify the organs.
3
Cooling
Neem leaves also have a cooling effect on the body, which supports a healthy inflammatory response.
4
Beauty Care
Used for centuries in India for healthy nails, skin, hair and oral hygiene.
Neem for Immune Support and Skin Health
Used for centuries in Ayurvedic and Chinese medicine, the Neem tree is called Azadirachta indica in Latin, and is also known as "Indian Lilac." One Sanskrit word for Neem is "arista," meaning perfect and complete. Ancient Ayurvedic texts refer to Neem as "nimba," referencing the phrase "nibati systhyamdadati," meaning, "to give good health." Neem has been called "the wish fulfilling tree," and "Pinchumada," or, "destroyer of leprosy."
Read More