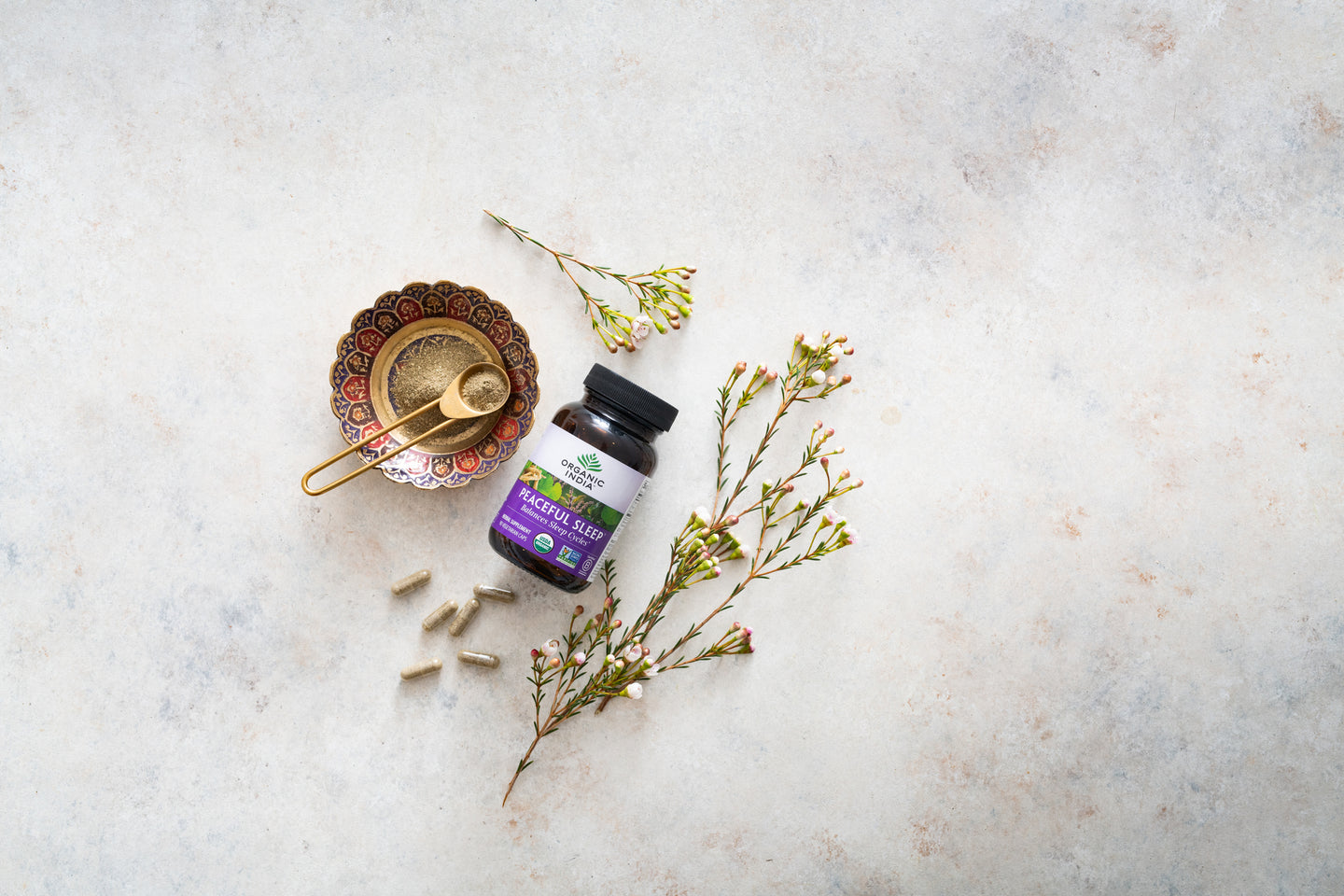 Peaceful Sleep Benefits
1
Healthy Sleep
A blend of herbs that support healthy sleep cycles without sedating.
2
Stress Relief
Tulsi is a classic adaptogenic herb that helps reduce physical, mental and emotional stress.
3
Relaxation
Ashwagandha can deeply relax the body and mind.
4
Nervous System Support
Gotu Kola supports nervous system health and prepares the body for sleep.
Ashwagandha: Natures Answer to Stress?
Across the deserts, plains, and mountains of northern India, an herb has been gathered for more than 6,000 years to be used in cooking, religious rituals, and in Ayurvedic medicine. Most commonly referred to as Ashwagandha, or sometimes "winter cherry," it is still a mainstay today, prized by those who adhere to the principles of traditional Indian medicine linking mind, body, and spirit.
Read More