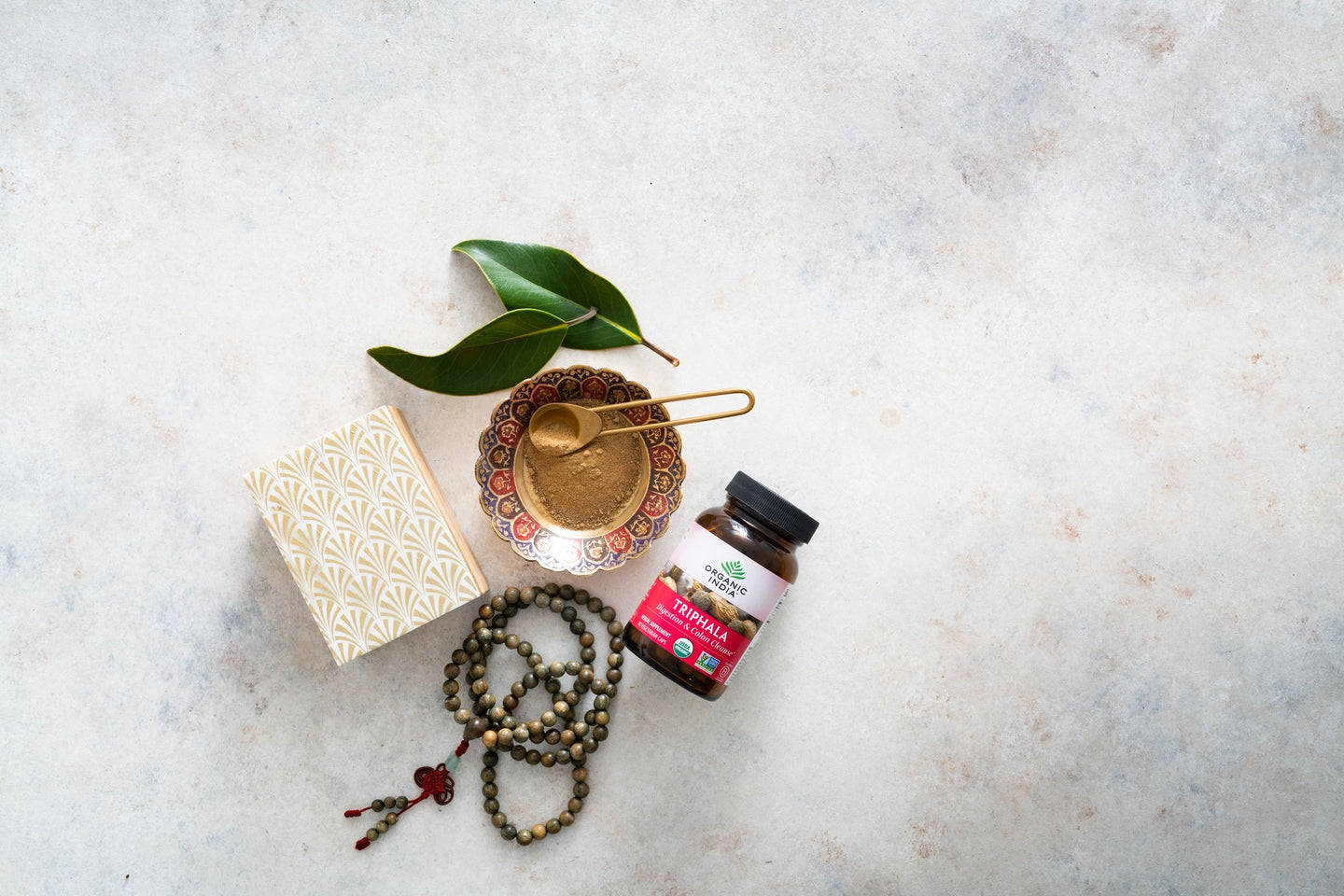 Triphala Benefits
1
Healthy Elimination
Bibhitaki (Terminalia bellerica) brings a gentle laxative action to the classic Triphala formula.
2
Gut Health
Haritaki (Terminalia chebula), known to support healthy bowel movement and gut health, supports all three doshas in Ayurveda.
3
Digestive Health
This formula has long been used for digestive comfort and efficiency.
4
Nutritious
Amla contains nutrients and antioxidants that rejuvenate the body and mind.
5
Wildcrafted
ORGANIC INDIA Triphala powder is made with forest fruits gathered from wild regions certified as organic in cooperation with the Government of India.
Amla: An Ayurvedic Superfood
Thousands of years before the Nobel Award winning-scientist Linus Pauling produced evidence for the healing powers of vitamin C, Ayurvedic doctors were using Amla — often referred to as Indian Gooseberry — as a curative. Amla is among the most antioxidant-rich foods produced in nature. The berry has been studied for myriad benefits and uses, including boosting immunity; defending against oxygen-robbing free radical cells; potentially slowing the aging process.
Read More