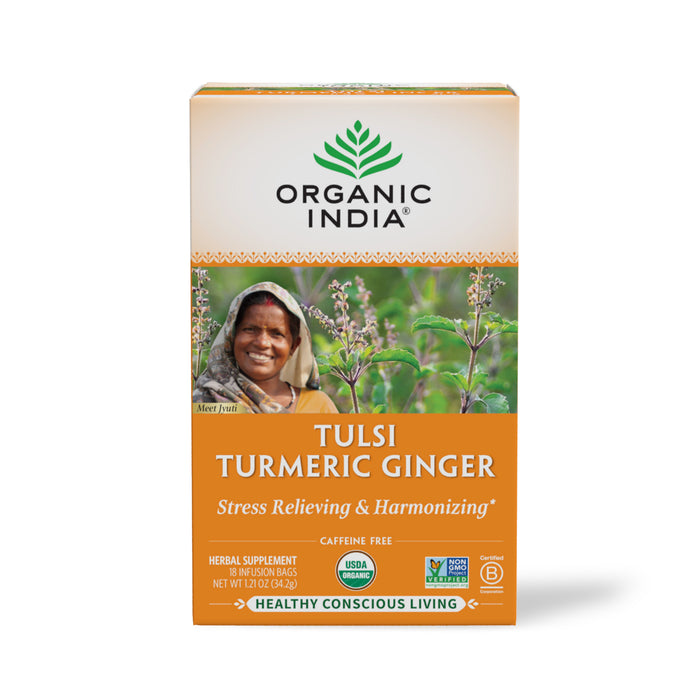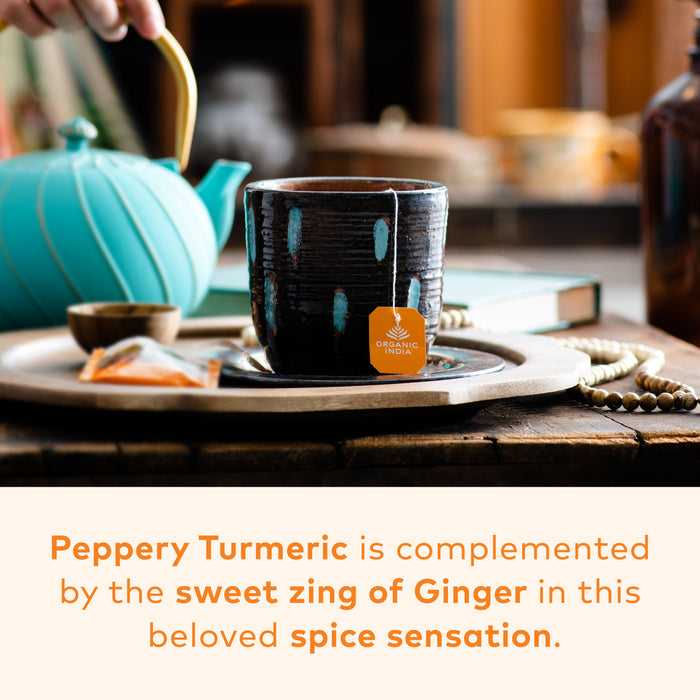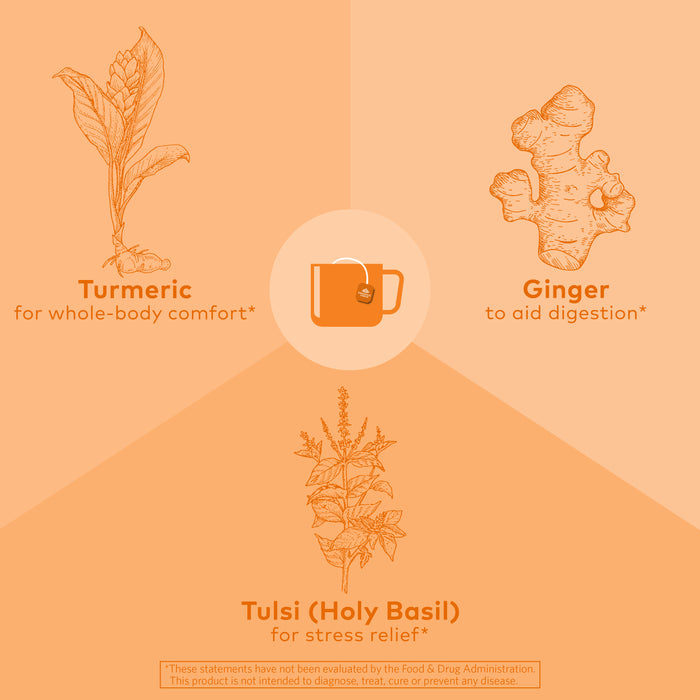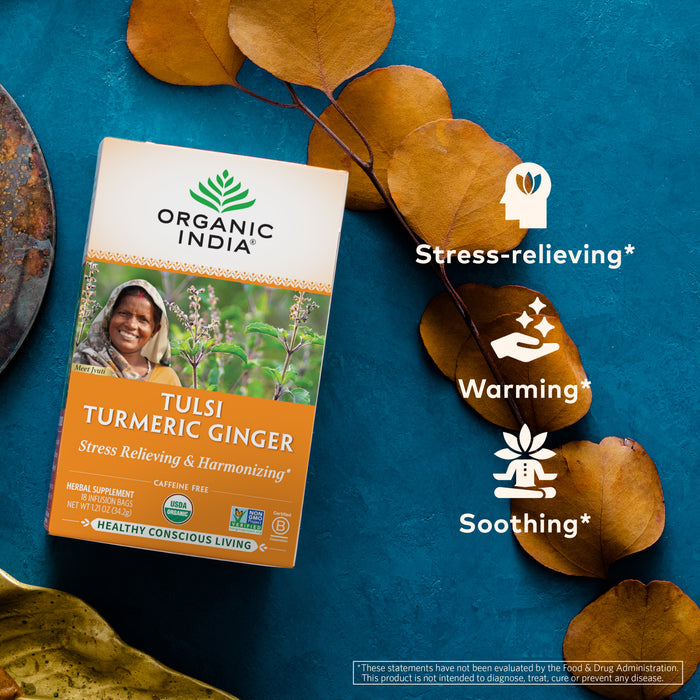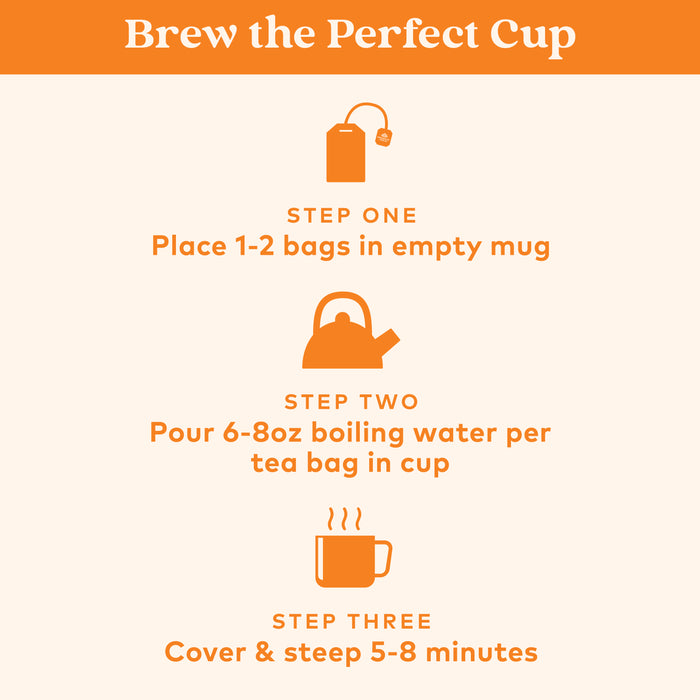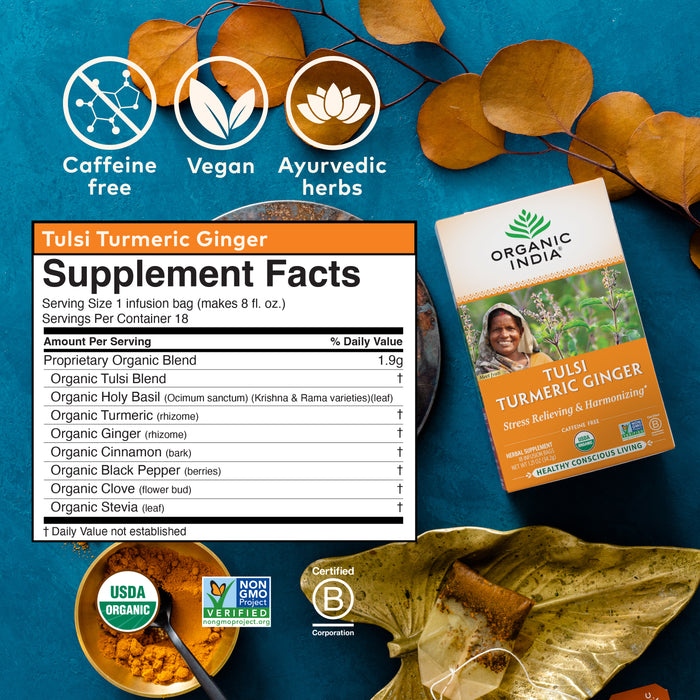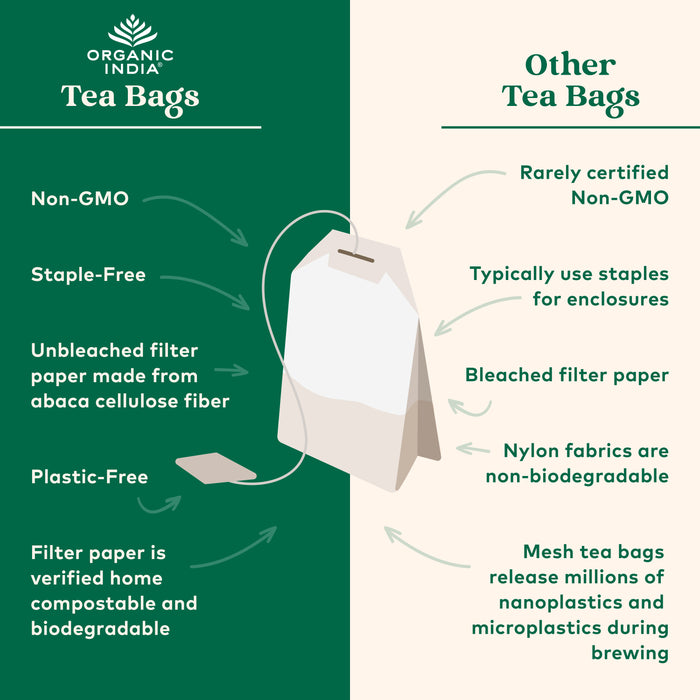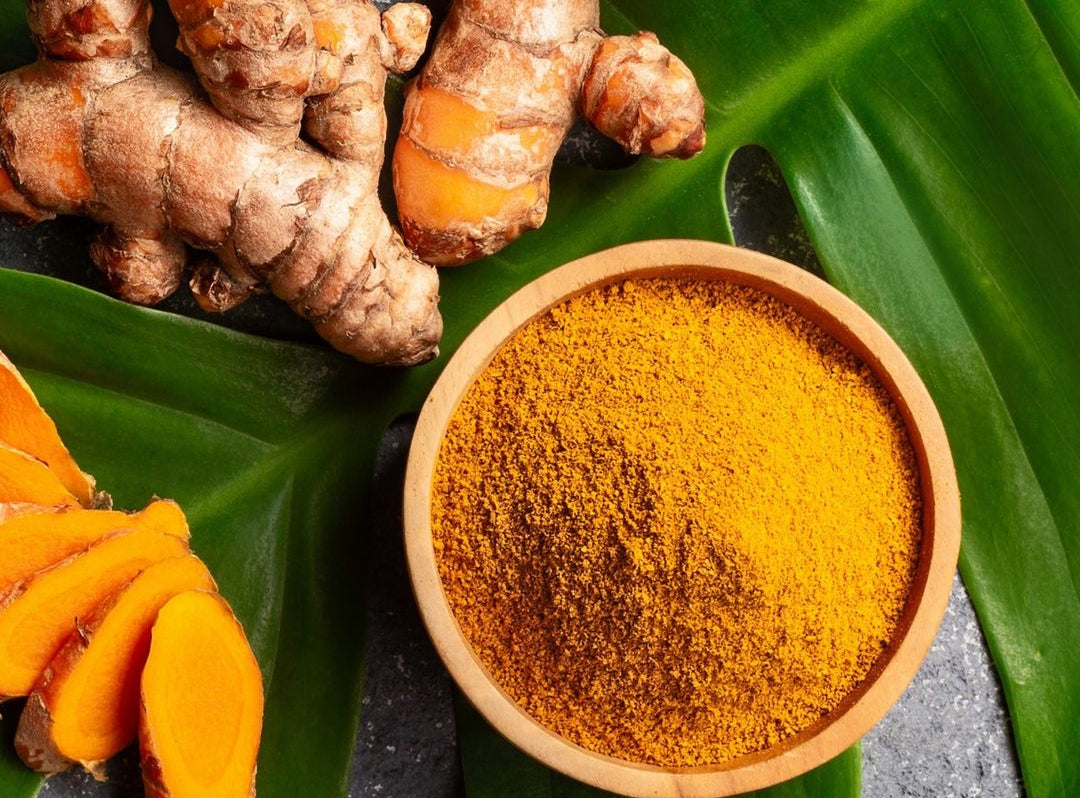 Tulsi & Turmeric Benefits
1
Absolute Quality
Tulsi is an adaptogen, that helps the body and mind adapt to physical and mental stress.
2
Soothing
Turmeric and ginger support a healthy inflammatory response and soothe the digestive tract.
3
Immunomodulating
Tulsi and Ginger work together to support immune function and protect the body.
4
Warming
Ginger is a warming spice that brings cozy comfort to the whole body.
Ginger: A Beloved Ancient Spice
Millions enjoy ginger root as a spice to add to curries, a pleasant tea, or a crystallized candy, but it is the plant's medicinal properties that remain one of the great open secrets of the East. Ginger root has been used for millennia, all over the world, to support health. The fact that it's such a dynamic culinarily ingredient, and that so many people delight in its warm, spicy flavor profile, is just the frosting on the cake.
Read More